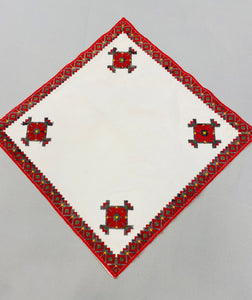 Ukrainian hand embroidered or woven servetky are used as runners or tablecloths.  Embroidery is the most widespread Ukrainian art form. This vintage square servetka has beautiful multicolor 1" border embroidery all around and graphic medallion in four corners.
Threads have faded a bit as servetka is over 75 years old.
 size : 15 1/2" x 15 1/2"