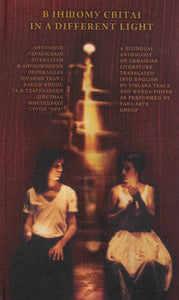 In a Different Light
Bilingual Anthology of Ukrainian Poetry translated by Virlana Tkacz and Wanda Phipps as performed by the Yara Arts Group. Over 100 poems by 37 Ukrainian writers,Lesia Ukrainka's verse play The Forest Song ,as well as tradition songs,epics and incantations.
Over 800 pages,16 pages of color photos.
Hardcover ,illustrated